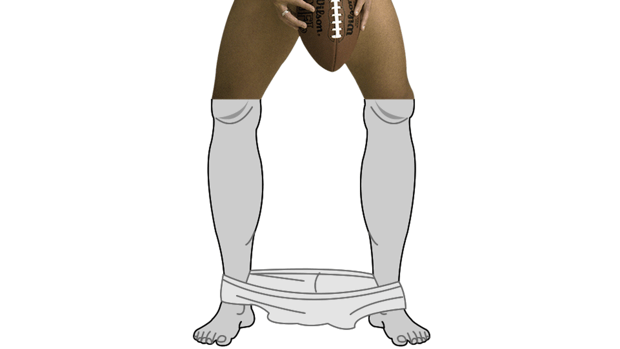 Jumpstart Your Modeling Career
By Shawn Petrovich of Totally Ripped of Los Angeles, which specializes in photography and video of fitness models.
Times have changed! It is common for professional male models to bare a lot in photos these days. Many professional male models, including male supermodels, posed for artistic nudes to boost their careers. Experienced male models often pose for artistic nude outtakes that are created during the same modeling shoot for a tamer ad campaign. Look through fashion magazines to check out how top male models pose. Look at posters in the poster section of Spencer's Gifts, or search the web for example photos of top male models.
Open-minded Guys Beat Competition and Get More Offers
We have found through past experience, that the more risqué the photograph a model poses for, the more attention (and Model Jobs) he receives! Tasteful artistic nude photos often boost careers for a mode because the photo generates a lot of attention and exposure. And exposure leads to the model being offered opportunities.
Many college guys who begin modeling with a conservative attitude end up posing for the most provocative poses after they work in the modeling industry for a year or more. They learn how the business operates, get more comfortable appearing on film and showing off their bodies, and let go of their small town ideas.
Unlike some college guys from cities outside of New York and Los Angeles, successful male models move to a big city and are not surrounded by a lot of conservative or religious people encouraging them to keep their clothes on! So, before you adopt a conservative approach to posing, ask yourself what is more important to you: making a few uptight people in your hometown happy; or become a successful male model? Listen to yourself, not people in your hometown.
Remember, there are hundreds, if not thousands of guys who will jump at the chance to hit it big and get all the hot ladies that come with being in a magazine. So, if you have a small town attitude and are restricted by what your parents and friends think, do not try to become a model. Other guys will leave you in their dust because they will get all the modeling jobs.
Success comes to those who think BIG... not small town. So, give it a try.
Top Photographers Prefer Models Who Will Pose Nude
Artistic nude photos are usually created by top-notch photographers who live in big cities. Many of these photographers include male models in coffee table books they publish. Even though a photographer is casting for a modeling job where the model is clothed, he will choose a male who will shoot nudes for outtakes that will not be used in the campaign.
Most model photographers will go the extra mile for a guy who will show all because there are plenty of guys who are only willing to pose in jeans or boxers.
If a modeling agent phones a photographer to submit a model, the photographer will infinitely be more willing to consider the model for an ad campaign if the model is comfortable posing for artistic nudes.
Beat Your Competition With Nudes In Your Portfolio
Artistic nude photos can be a marketing tool for a new model. You offer a selling point other conservative guys cannot offer. When industry professionals who hire models look through your modeling portfolio, they will conclude:
You were nude in a photo studio at least once and are not conservative. If you posed nude once, you will be willing to do so again.
Since you were willing to pose nude, it is logical to assume you will be willing to pose for almost any idea. If the photographer has an experimental photo that has never been done before, he knows you will be willing to pose for it... Let's say the photographer has an idea where a model is painted blue and hanging from the ceiling. The model who posed nude would likely be more apt to experiment with such a crazy idea versus a conservative model.
Finally, you are being chosen for the beauty of your overall body, not just your penis. willingness to disrobe give you the "edge", but should not be the only reason you are chosen for a modeling job.
If you are ready to become a male model, consider our innovative advice on how to get your modeling career started locally, on your college campus. Its a fun way for you and 11 of your on-campus buddies to take a giant leap ahead of other aspiring models!
Comments