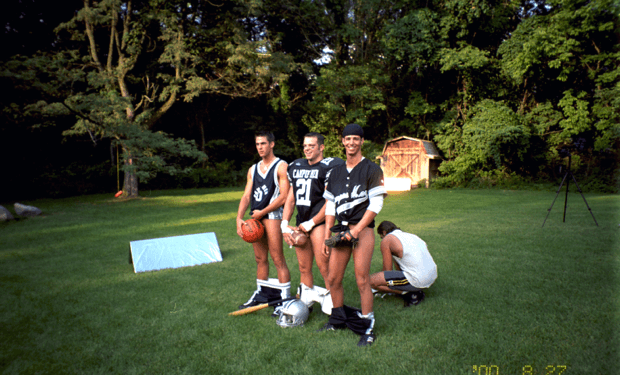 Male Model Rights At Photo Shoots
Here are some standards male models should expect when posing with any male model photographer:
Any concerns or needs expressed to a photographer or photo crew related to being photographed should be kept confidential.

You should not be coerced into do anything you do not feel comfortable doing. Do not be afraid to call a time-out and reschedule the shoot.

You should be able to offer comments or ideas during photo shoots.

You should have control over how much you wear, how much skin you show.

No photographs you pose for should be published or exhibited without your written permission by signing a model release form.

A private space should be available for you to change clothing. You should clearly know when you are in front of a camera. It is very easy to include a $90 hidden camera in bathrooms and areas where models undress. Even if you go to a bathroom or seemingly private room, there may be a hidden camera. Wrap your body in a towel when changing, even in the private room.

Photographers should make a reasonable effort to explain what the resulting photo will look like and what role you play in it. The photographer may help you understand -- so that you feel part of the creation of the photo. However, sometimes this is not possible if a photographer is making up his plan as he goes.
If you are ready to become a male model, consider our innovative advice on how to get your modeling career started locally, on your college campus. Its a fun way for you and 11 of your on-campus buddies to take a giant leap ahead of other aspiring models!
Comments